Tradies - Never think about tax again
Your taxes calculated and paid automatically. Your returns lodged by accountants.
Join Hnry and save up to 150 hours per year on your tax and financial admin!
Taxes calculated and paid automatically
Whenever you get paid, Hnry calculates, deducts, and pays your income tax, GST, Medicare, and Student Loan - so you're always up-to-date on your tax payments.
All your returns lodged by expert accountants
As part of the service, our accountants will review your expenses and lodge all of your returns (income tax, BAS and PAYG instalments) whenever they're due.
Easily manage your cash flow
We'll pay the right amount of tax on your invoices, separating out your nontaxable expenses, such as materials and subcontractors, helping you maximise your cash flow.
The people have spoken
We are beyond proud to win both the 2022 Finnies award for People's Choice: Fintech Organisation of the Year and the Finder award for Best B2B Innovation!

A massive thanks to all our customers, partners, and supporters who voted for us - it's a real testament to the loyalty of our customers and the magnitude of the problem we're solving for them.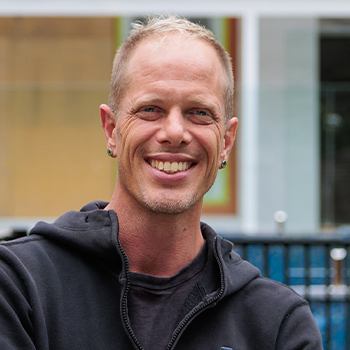 Raise expenses easily (and pay less tax!)
" Raising expenses through Hnry is super easy. Simply upload a receipt and explain what it's for and later that day you'll find out if it's been approved or not. It definitely motivates your more to enter your expenses! "

Lachlan Mcgregor
Contractor Builder
01
Join Hnry, and have all of your self-employed tradie income paid into your new Hnry Bank Account
02
That's it! Whenever a client pays you into that account, we will calculate, deduct and pay all your taxes straight away, before passing what's yours on to you immediately. That money is yours to keep!
03
As part of the service, we'll also lodge all your tax returns for free whenever they're due, and we'll even chase down any overdue invoices if your clients are late paying
Peace of mind on your taxes
" I don't have to worry about keeping aside taxes. Not only does Hnry offer quoting and invoicing, but they're looking out for me at tax time as well.

Knowing Hnry's going to do my end of year tax gives me a lot of peace of mind. "

Warwick Chinn
Carpentry Contractor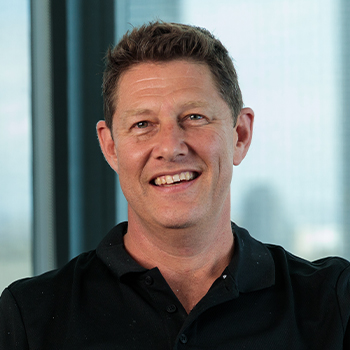 Never think about tax again!
Tradies - stop worrying about unexpected tax bills and join Hnry today!
Join Now
Designed for builders & tradies
The Hnry app is a one-stop shop for self-employed builders and tradies.

Use our app to manage ALL of your responsibilities, including:
Send quotes and invoices to your clients
Raise expenses with the snap of a photo
Managing depreciation of equipment and property
Allocate money to savings and investments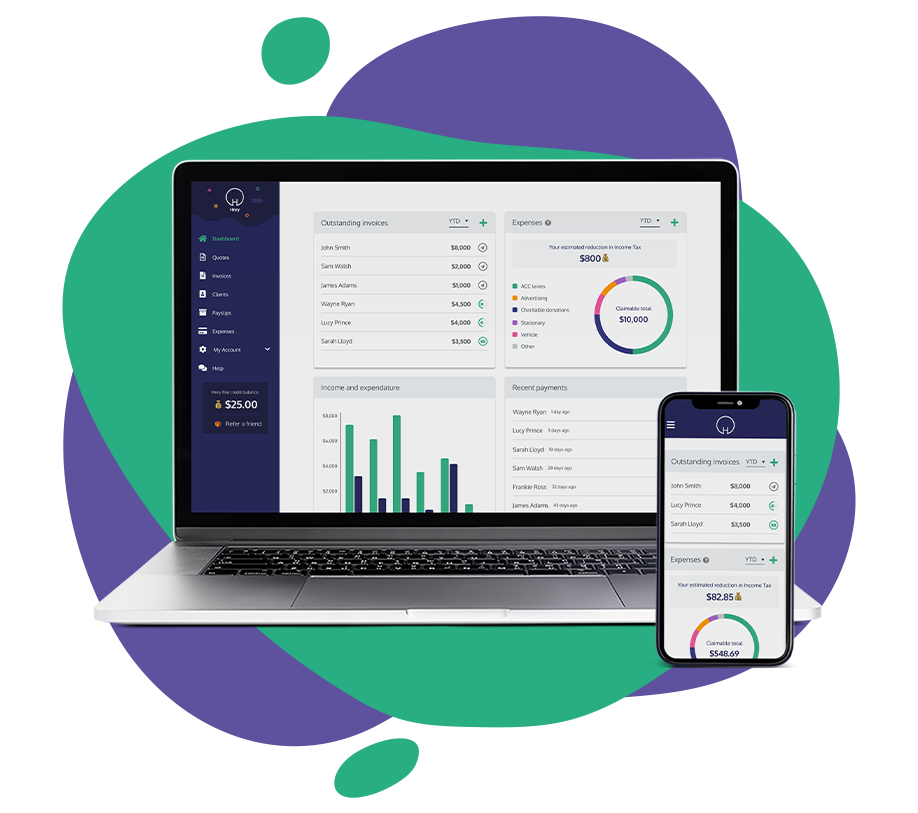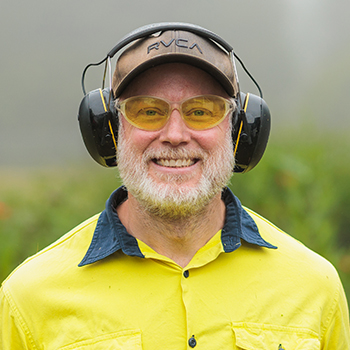 Everything in one place
" Hnry encapsulates everything from invoicing and expenses to automatically deducting and paying my taxes and lodging my returns. It makes you look fantastic, it legitimizes your business, and it's super easy to use. "

Nick Whitehead
Self-employed Tradie
Only pay when you're earning
Here are 5 things you need to know about Hnry's simple, pay-as-you-go pricing:
You pay just $1+GST from every $100 in self-employed income you earn
Your fees get you UNLIMITED use of the entire Hnry service and our expert accounting team
You only pay fees when your clients pay into your Hnry Bank Account
For anyone earning over $150,000 in a financial year, Hnry's 1% fee is capped at $1,500
We automatically claim your Hnry fees for you as a business expense!

Our fee is
1%
of your self-employed income
*
*excludes GST. Fees capped at $1,500/yr
Minimum $0.50 fee per transaction.